Mandeville Sign has garnered high praise from every corner of the industry; Store Planning & Construction, Marketing, Designers, Architects and Tenant Coordinators.
Video Testimonials
Sign Project: Promenade Apartments
Channel Letter Sign
Testimonial: Saltzman Watches
LED Message Board
The people went nuts over how good this looked. Thanks for all your efforts. Believe it or not, the National Guard had a helicopter fly by during a moment of silence.
Again, thanks.
Paul Durnin
Facilities Manager
Amica Mutual Insurance Co.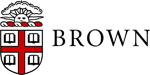 The expertise brought to the table by your team was essential in driving the design process and creating a functional product that met all the needs and concerns of both the owner and the architect.
M. Scott Trull
Project Manager
Shamut Design & Construction
Today, we couldn't be more thrilled with our new color LED sign. It has improved our store traffic immensely; especially, with the opportunity to now feature full color branding with all of our weekly promotions with state-of-the-art and easy-to-use program software.
Joseph Aloisio
Owner
Mega Liquors
Working with Mandeville Sign was seamless from start to finish. From developing our great looking sign, to coordinating with local building officials and our general contractor, Mandeville delivered!
Charles Vasco
Project Analyst
Greencore USA Inc.
Tonight, we lit the large Shake Shack sign for the first time and it is more than I could have ever dreamed. I am thrilled with the final result.
Randy Garutti
Director of Operations
Union Square Hospitality Group
New York City, NY

I hear nothing but compliments about the seemingly seamless transition from Raytheon Aircraft Company to Hawker Beechcraft Company, both locally and across the industry. It has been great to work with you on this important project for our company.
Jackie Berger
VP Communications and Public Affairs
Hawker Beechcraft Corporation

You and your team have done a fabulous job and we appreciate your candid and insightful advice throughout this project.
Wooley Dutton
Managing Partner, Design Director
The Boston Group

I'm continually impressed with Mandeville's ability to communicate with our design team, building and zoning officials, architects and GCs contractors. They consistently out-perform the competition.
Joe Spencer
Sr. Construction PM
Panera Bread
Talbots demands the highest quality standards from our vendors in both design and fabrication.
Mandeville Signs has met, and on more than one occasion, exceeded these demands with innovation and enthusiasm.
Malcom Hargrave
Talbots
Thanks for a great sign, looks terrific!
Peggy Lankard
Lead Sign Coordinator
Craig Realty Group